HAIKU adopts a truly human-centred approach. Our work start from users' needs and evaluate how technology can facilitate human activity and, ultimately, improve safety.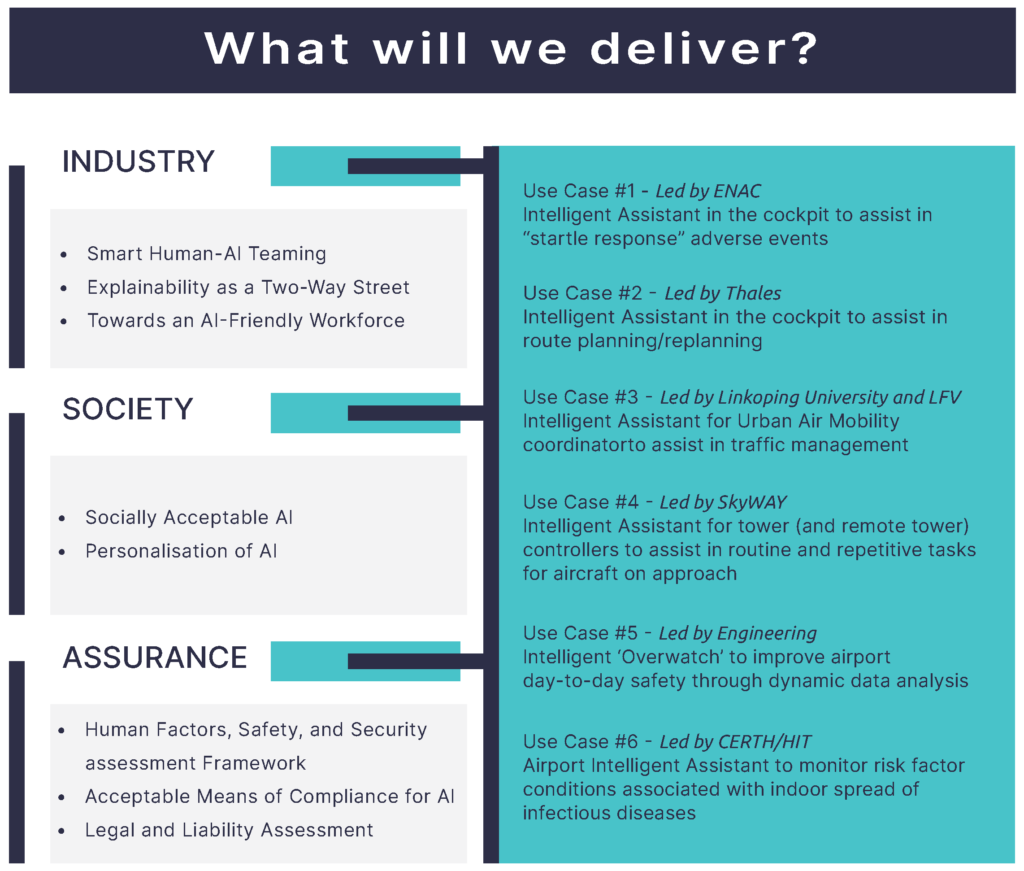 We are exploring tasks, roles, autonomy and team performance of AI-based Intelligent Assistants in a range of normal and emergency 2030 scenarios.

6 aviation use cases and the related AI-Based Intelligent Assistants will be the core outputs of the project.
Human Factors models and approaches addressing the Human-AI partnership and Explainability research areas will be developed, together with requirements for the 2030 workforce.

Guidelines and methods for developing safe, effective, and trustworthy AI-based Intelligent Assistants for Aviation will be defined and applied to ensure fitting for purpose and optimize human-AI working relationship.

New safety and validation assurance methods for AI-based Intelligent Assistants will be also delivered in order to facilitate early integration into aviation systems by aviation stakeholders and regulatory authorities.
HAIKU will also provide guidance on socially acceptable AI in safety-critical operations.
Special attention will be also paid to maintaining aviation's strong Safety Culture. Based on this approach, we aim to deliver a variety of outcomes.